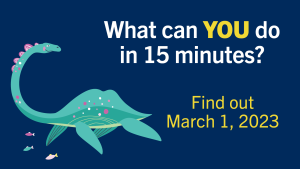 Posted February 27, 2023
By Sarah Ryeland-Etienne
Beginning March first, all first- and senior-year undergraduate students will be asked to participate in the National Survey of Student Engagement (NSSE). This is the eighth time U of T has participated in NSSE – a survey used by all Ontario universities and Canadian peer universities to measure the quality of undergraduate education.
"NSSE is an incredibly important initiative," says Sandy Welsh, Vice-Provost, Students. "It's a way for us to gain insight into how our students think, feel and interact with their U of T experience. The feedback we receive helps us understand our strengths and identify ways we can evolve to meet student needs."
The survey, which takes approximately 15 minutes to complete, asks participants about in-class experiences, working with peers, interacting with faculty and budgeting time. A new section has been included this year, focusing on experiences with academic advising.
While NSSE offers the opportunity to dive into the world of student engagement, its strength truly lies in participation.
"The more engagement we have, the more informed we become," says Welsh. "Every student has a unique life and university experience, and when we access that rich diversity we can reflect it in our programs, services and supports."
High response rates also allow the University to break down data by campus, faculty, college and program of study.
"The last time we distributed the survey, we had more than ten thousand participants," says Welsh. "This year, we hope to reach even more students in order to create meaningful – and lasting – change. I encourage the U of T community to promote the survey as widely as possible, using the approved outreach materials."
Students who complete the survey by May 14 will be automatically entered in a draw to win one of 19 prizes. Staff and faculty are encouraged to promote NSSE using the approved outreach materials, which help protect against protocol violations and bias response rates.
NSSE has led to the enhancement of many programs and services over the past seven cycles, including the creation of the Co-Curricular Record, Student Space Enhancement Fund and Learning Abroad Portal.
To learn more about the National Survey of Student Engagement, visit uoft.me/NSSE.