Join the HealthyU Crew to make a positive impact in the U of T community!
The HealthyU Crew is a team of dedicated undergraduate and graduate students who use a health-equity lens to deliver holistic, evidence-informed health education programming to students so they can reach their wellness goals through key information, strategies and tools.
Build and apply your skills, strengths, expertise, and experience while working in a collective. Meet new people, make genuine connections across campus and work within a diverse team. We offer training, resources, tools and ongoing support to help you set and achieve your goals as well.
HealthyU Crew positions are part of the Work Study Program. Applications for HealthyU Crew are accepted twice a year for the fall/winter and summer terms.
Join the HealthyU Crew Facebook group to learn more about what we do. Participation in the HealthyU Crew is CCR eligible.
For questions, please contact health.promotion@utoronto.ca.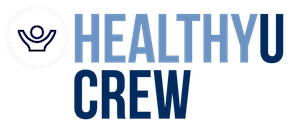 Program Eligibility

How The Program Works

Program Registration

What Students Are Saying