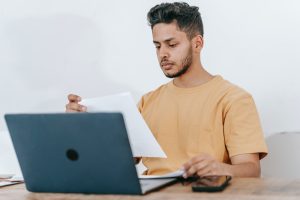 Posted January 17, 2022
If you're taking courses offered by the University of Toronto Mississauga (UTM) or the University of Toronto Scarborough (UTSC), you will need to request a transfer of accommodations to UTM or UTSC through your accessibility advisor at the St. George campus (UTSG).
Accommodations work differently at each U of T campus. It is essential that you arrange to have accommodations put in place in a timely manner at UTM or UTSC.
If you have not already done so, complete pages 3 and 4 of the Transfer of Accommodations Form (PDF) and upload it via our secure Student Document Upload Portal.
You may also need to book a virtual appointment (over the phone or Microsoft Teams) with your accessibility advisor to follow up on your transfer request. To book an appointment with your accessibility advisor, please call the front desk at 416-978-8060 or email us at accessibility.services@utoronto.ca.